Helping Families Grow
Fertility Lawton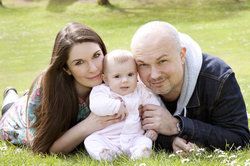 Nestled near the base of the Wichita Mountains, Lawton is home to many military families from Fort Sill. Residents can enjoy camping, hiking, and exploring the beautiful mountains in the area, while catching glimpses of wildlife, including buffalo, longhorn cattle, and prairie dogs. Families can learn about the American Indians who first occupied the area at the Museum of the Great Plains and Comanche National Museum. In addition to the natural and man-made attractions, Fort Sill offers tours and presentations for the general public.
Our unique, family-friendly community has a lot to offer. If you are ready to start a family, and are seeking fertility treatment in Lawton, we can help. Dr. Janelle Dorsett of the Centre for Reproductive Medicine has helped many local patients overcome fertility issues. To learn about our comprehensive range of services and how we can help you achieve your goals, contact our practice today.
A Comprehensive Range of Services
For excellent care and state-of-the-art fertility treatments, residents of Lawton can travel to our medical center in Lubbock. We are located just four hours west on US-82W, and are happy to make recommendations for local accommodations for our overnight guests. We offer a wide range of treatments and services on-site, including:
Infertility testing: After your physical examination and medical history evaluation, testing begins with semen analysis, in which we look at antisperm antibodies and sperm morphology.
Sperm cryopreservation: Sometimes, particularly for military families of Lawton, our male patients are unavailable during our female patients' peak fertility. We can freeze sperm for use at the appropriate time, to increase the potential for fertilization.
In vitro fertilization: After acquiring the female patient's eggs during a brief surgery, in vitro fertilization (IVF) is performed in an incubator. Once embryos form, they can be transferred to the woman's uterus.
Tubal reversal: For women who have undergone sterilization via tubal ligation, tubal reversal provides a viable treatment option.
Artificial insemination/induction of ovulation: These procedures involve using concentrated sperm cells or inducing ovulation prior to fertilization.
Gestational surrogacy arrangement: When a mother cannot carry a child to full term, we can arrange a surrogacy in which the parents' eggs and sperm are used to create an embryo that can be carried in a surrogate female's uterus.
Combining Compassion with Experience
Struggling with a diagnosis of infertility can be emotionally challenging, creating stress in all areas of life, and affecting your work and personal relationships. Dr. Dorsett and our team understand the pressures you face, and we are here to minimize your stress. Our office is a relaxing, inviting, and comfortable environment. We focus heavily on patient education and open discussion throughout every stage of your treatment, ensuring you are informed and confident in the decisions regarding your care.
Schedule a Fertility Consultation with Dr. Janelle Dorsett
Our reputation for excellence brings patients not only from Lawton, but from surrounding communities and states. Reach out to us today to learn more about our services during a consultation.