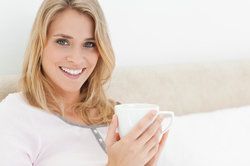 The team here at The Centre for Reproductive Medicine believes in helping patients make the right choices when it comes to their health and wellness. Patients throughout the Lubbock area come to use because they know they will receive effective treatments that address their needs, including in vitro fertilization (IVF) to overcome male and/or female infertility.
The topic of stress has come up a lot when it comes to medical procedures and general wellness. We want to explore the effect that stress might have on you as you're trying to start a family of your own.
What effect does stress have on general fertility and infertility?
The research regarding stress and fertility has been mixed. A study presented at the European Society for Human Reproduction and Embryology in Prague suggested that stress could have a negative effect on female fertility.
And yet a more recent study by The Ohio State University College of Medicine, Division of Intramural Population Health Research at the Eunice Kennedy Shriver National Institute of Child Health and Human Development, and Texas A&M Health Science Center has found that stress may have a negligible impact on overall fertility.
What effect does stress have on in vitro fertilization (IVF) and success rates?
One would assume that stress may have an effect on reproductive treatments, and yet the truth is a bit more complicated. With regard to in vitro fertilization (IVF) specifically, a Swedish study from 2005 found little correlation between the success of treatment and the stress level of the women.
What to Make of This Conflicting Research
While it's shown that stress per se may not have an effect on your fertility or the success of a treatment such as in vitro fertilization (IVF), we nonetheless want to point out that stress is one of multiple factors to keep in mind when it comes to wellness and fertility.
Stress is often a contributing factor to a number of problems, including poor diet, lack of exercise, depression, hypertension, smoking/the use of tobacco products, lack of sexual desire, erectile dysfunction, and so forth. These can all have an effect on your natural fertility and could potentially affect the success of a fertility treatment such as IVF.
Stress Management May Be Best In General
Because stress is linked to a number of health issues, stress management is generally a good option to consider. This could include meditation, light and/or regular exercise, and breathing exercises. All of these can help manage the negative health effects of stress and improve a general sense of wellness.
General Good Health Is Key to Success
This is something that we cannot stress enough. Good outcomes from fertility treatment tend to occur as a result of better general wellness. Patients should consider eating healthy, exercising regularly, and managing any excessive stress that they may be suffering from. Anything you can do to improve your general health is a good idea in general.
If you require any help with stress management or any other issues related to general wellness, be sure to speak with your general practitioner or a specialist for the assistance you need.
Speak with Our Fertility Specialists About Your Treatment Options
If you would like more information about in vitro fertilization (IVF) and other treatments that can help you start the family that you have always wanted, be sure to contact our team of fertility specialists today. We at The Centre for Reproductive Medicine look forward to your visit and want to help you achieve all of your goals with regard to overcoming infertility.