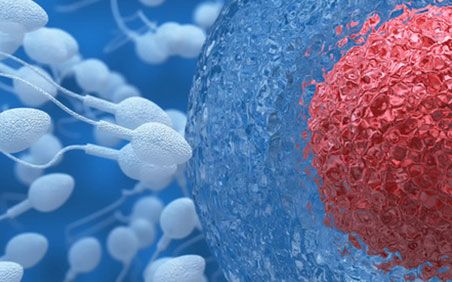 At The Centre for Reproductive Medicine, we offer a comprehensive range of treatments designed to allow individuals who are struggling with infertility to realize their dreams of introducing a precious new life into the world, including state-of-the-art in vitro fertilization, or IVF. However, before recommending a fertility treatment plan to her patients, Dr. Janelle Dorsett must first identify and diagnose the likely causes of their infertility. In some cases, female factor infertility is the underlying problem; in other cases, it is male factor infertility. Often, infertility can be attributed to a combination of female and male factor infertility.
When male factor infertility is a contributing factor, it is often due to low sperm count. Fortunately, we offer a number of treatment options for low sperm count at our Lubbock, TX fertility clinic. If it turns out that you or your partner suffers from low sperm count, Dr. Dorsett can explain the available treatment options to you during a confidential, one-on-one consultation at her office. Simply contact our fertility clinic today, and we'll take care of the rest.
How Low Sperm Count Influences the Odds of Successful Conception
Unlike azoospermia, or the complete absence of sperm in the semen, oligospermia, or low sperm count, does not mean that a man cannot achieve successful pregnancy with his female partner. It does, however, decrease the chances, especially if other infertility factors are present. Aside from the inability to conceive a child over time, possible symptoms of low sperm count include erectile dysfunction, low sex drive, testicular pain, and a loss of facial or body hair.
Diagnosis of Low Sperm Count
When couples turn to The Centre for Reproductive Medicine for fertility treatment, we perform diagnostic tests on both the male and the female partners. Many cases of infertility cannot be attributed to a single cause, or even a single partner. By identifying as many possible contributing factors as possible, we increase the chances of successful pregnancy for our patients.
To diagnose low sperm count in men, we conduct a semen analysis. The male partner provides a semen sample by ejaculating via masturbation into a special container. We usually examine multiple samples to ensure that we are getting an accurate result. Ideally, a semen sample should contain at least 15 million sperm per millimeter of semen. Any less than this would be considered low.
Treatments for Low Sperm Count
If low sperm count is diagnosed, we will recommend the most conservative treatment plan that is likely to produce the best possible results. It is possible that some couples can improve their odds of achieving pregnancy through lifestyle changes and other modifications; however, hormone therapy, medication, and even surgery are more likely to produce favorable results. Most of our patients sooner or later opt for fertility treatments, the two most popular being IVF and IUI. Both of these involve the careful collection of sperm from a man's semen, which helps to ensure that the sperm are united with the egg, regardless of a man's sperm count.
Learn More about Treatment Options for Low Sperm Count
To learn more about treatment options for low sperm count, please contact The Centre for Reproductive Medicine today.