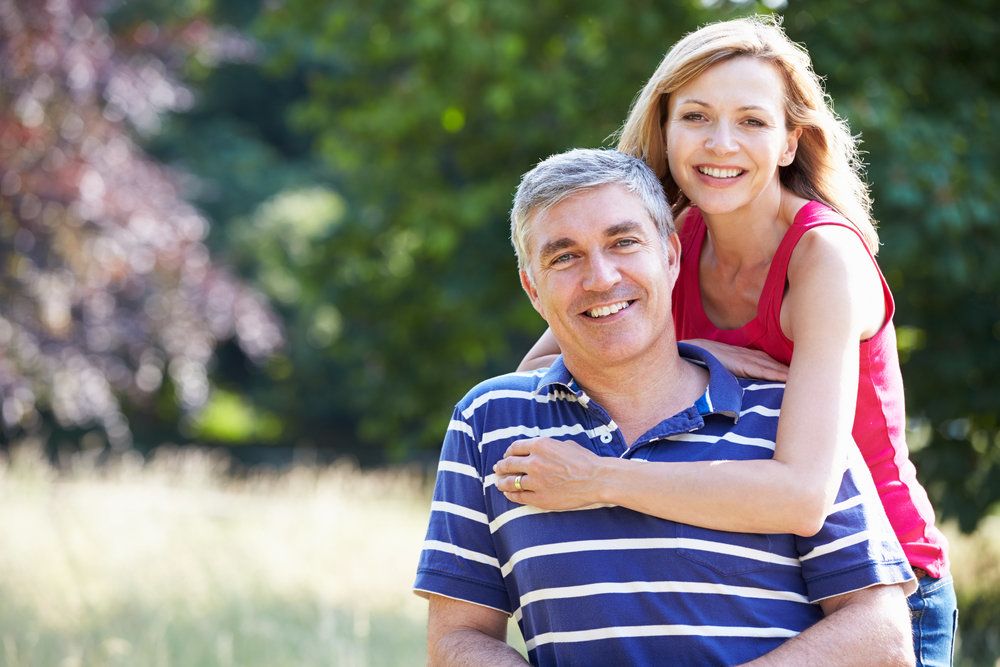 Bruce Willis, Billy Joel, Michael Douglas, Paul McCartney… these are just a few of the men who have made headlines for having children in their 50s, 60s, and 70s. While it is certainly possible for older men to conceive, it does become more challenging. Recent studies have shown that as a man ages, it becomes more difficult for him to conceive. In these cases, men and their partners may wish to undergo fertility treatment such as IVF to increase their chances of success. At The Centre for Reproductive Medicine, we offer various fertility treatments for couples having difficulty getting pregnant due to the man's age. To learn more about male fertility and age, read on, and then contact our Lubbock, TX fertility practice.
Effects of Age on Pregnancy
Research shows that as men get older, their ability to contribute to a viable pregnancy decreases. After the age of 30, a man's production of testosterone, the hormone needed to produce healthy sperm, drops by one percent each year. There is also a decline in sperm count as a man ages, and the sperm that are produced may be slower swimmers. Aging men may also see a decline in their sex drive, while the chance of developing erectile dysfunction increases. The result of these factors is that as a man ages, it can become more difficult to contribute to a viable pregnancy; sometimes it takes as long as two years. The odds of a successful pregnancy, through natural or in-vitro methods, fall with every passing year, as do the chances for a successful live birth.
Effects of Age on Genetics
Unlike eggs, sperm cells constantly regenerate. Over the years, a man's sperm cells continue to divide, which increases the chance of genetic disorders in pregnancies. It is recommended that if a man and his partner are both over the age of 35, they should undergo genetic testing.
What Can Be Done
Men over the age of 35 should do everything possible to decrease the likelihood of producing abnormal sperm or passing on genetic abnormalities. This means that if you are planning to have children at a later age, you need to lead a healthy lifestyle. Maintaining a healthy body weight, avoiding drugs and alcohol, and quitting smoking are all healthy lifestyle choices. Studies show a direct relationship between the size of your waist and the amount of testosterone you produce. A larger waist leads to lower testosterone production. Conversely, if your waist is too thin, it has been shown that the sperm count may decrease. In addition to a healthy body weight, maintaining healthy cholesterol level is important. High cholesterol can lead to erectile dysfunction.
In addition, there are a number of fertility treatments that can be performed to increase the chances of conception. IVF with ICSI are effective for many patients. Couple may also wish to have PGD, or preimplantation genetic diagnosis, performed on embryos to screen for genetic diseases.
Contact Our Office for a Consultation
Don't give up on having children, even if the years are catching up with you. If you and your partner are having difficulty conceiving, contact our fertility practice to schedule a consultation.
Related to This