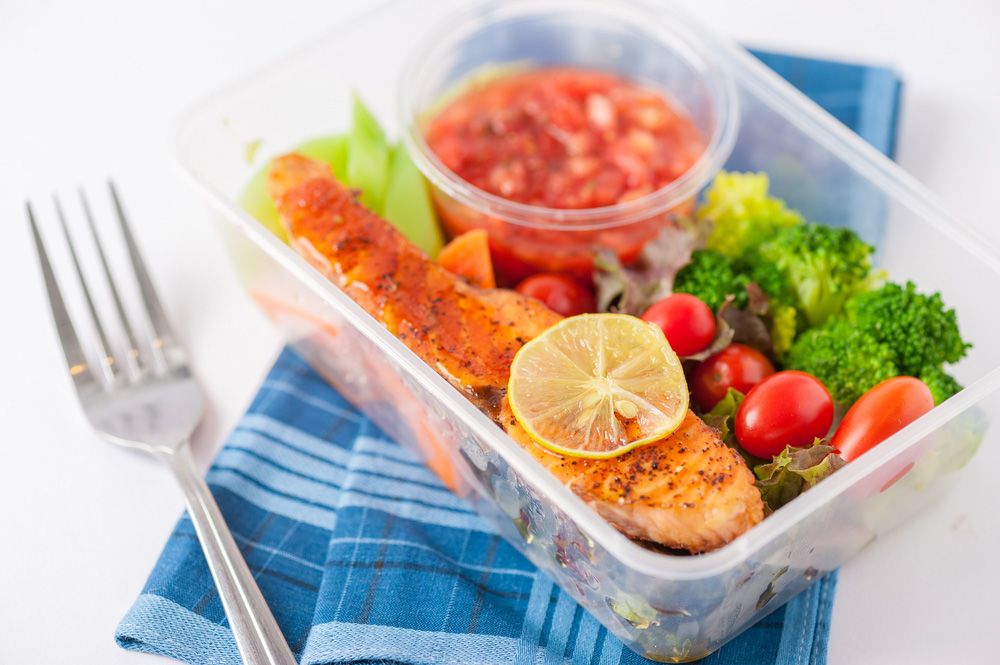 When the people of Lubbock come to our fertility center, they know they are getting great guidance when it comes to fertility medicine and assisted reproduction options. We look at all aspects of health and wellness when it comes to finding solutions to infertility.
With that in mind, we want to look at how your diet can lead to issues with having a child.
You Are What You Eat
The old adage is right. Eating healthy helps your body function properly, allowing you to maintain an ideal weight and proper hormone levels. A poor diet means a number of health changes may arise, which includes infertility. Women who eat poorly may have issues with ovulation and egg health. Men may experience issues with sperm quality and even erectile dysfunction.
Keep that in mind the next time you're out to eat or when you're at the grocery store. Your diet matters.
Good Foods for Male and Female Fertility
While diets can vary, there are a few great foods to consider for boosting fertility by way of general wellness:
Fresh Vegetables – Fresh vegetables are always great for your health. Consider adding more leafy greens (spinach, kale, broccoli) to your diet and making vegetables an essential focus of your meals.

Fresh Fruits – Fresh fruits are great as well, offering many vitamins and minerals. Berries, figs, and other kinds of antioxidant-rich fruits are great for a light snack.

Complex Carbs – Complex carbohydrates are a good source of fiber and do not cause spikes in blood sugar that can affect fertility and general wellness.

Unsaturated Fats – Unsaturated fats found in nuts, avocados, olives, fish, and whole fat dairy products are good for your general wellness.

Vegetarian Protein and Iron Sources – While meats are a good source of iron and protein, there are solid vegetarian options to consider, such as beans and seeds.

Water – Hydration is always essential for proper bodily function. Drink water to quench your thirst and enhance your general wellnes.
Bad Foods for Male and Female Fertility
For every good food, there are plenty of bad ones. Here are some foods you should avoid in general:
Alcoholic Beverages – Alcoholic beverages can have a negative impact on general wellness and hormone balance. Drink in moderation if at all.

Trans Fats and Saturated Fats – These unhealthy fats in foods (e.g., margarine, shortening, lard) can lead to poor blood pressure, heart disease, and a host of other problems affecting general wellness and fertility.

Reduce Meat Consumption – Meat can be good for you, but eat it sparingly and focus on fish and lean meats. Too much meat tends to be linked to poor health.

Junk Food – Empty calories can lead to obesity, which means increased risk of infertility and obesity-related diseases such as diabetes.

Sodas – On the note of empty calories, sodas just pack on the sugars and cause a great deal of weight gain. Water is fat better for hydration and health.

Fast Food – Fast food brings together all of the types of foods you should be avoiding. Try to avoid fast food whenever possible.
Other Lifestyle Changes to Consider
In addition to healthy eating, regular exercise and stress reduction can go a long way toward boosting fertility. We can discuss all of the lifestyle changes that can benefit you in greater detail during your visit.
Learn More About Enhancing Fertility Though Healthy Eating
For more information about how you can change your lifestyle and improve your fertility, be sure to contact our team of fertility specialists today. Our team looks forward to your visit and helping you start the family of your dreams.