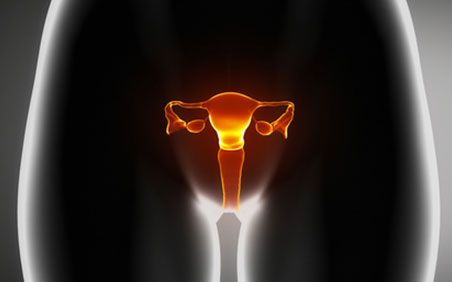 A tubal ligation can be reversed and fertility regained through tubal reversal surgery. Although tubal reversal is a safe and effective means to restore fertility, it is not right for everyone. Today, we take a look at what factors must be considered when determining ideal tubal reversal candidates. To find out if you're a candidate, contact Lubbock, TX fertility specialist Janelle Dorsett.
What Is a Tubal Reversal?
A tubal reversal, or tubal reanastomosis, is a minor surgical procedure used to reopen the fallopian tubes that were previously closed (by burning or cutting) to prevent pregnancy through tubal ligation. With tubal reversal alone, women under the age of 40 often see pregnancy rates range between 50 to 70 percent.
The tubal reversal procedure is relatively quick, generally taking two to three hours to complete. During the procedure, a small incision is made in the lower abdomen to access the fallopian tubes. Special tools are then used to reattach the severed fallopian tubes and suture them together.
Candidates for Tubal Reversal Surgery
Tubal reversal has helped many women who have changed their mind about having children. Not all women who have had tubal ligation will be ideal candidates for tubal reversal. However, there are other fertility options, such as in vitro fertilization (IVF), that may help these women conceive. With that said, candidates for tubal reversal typically include women who fit one or more of the following factors:
Under 40: Fertility naturally diminishes with age. Tubal reversal is often most successful in those who are under 40.
Good ovarian reserve: Ovarian reserve refers to the number of follicles (which release eggs during ovulation), along with the health of the follicles and eggs within the follicles. Ovarian reserve decreases with age. A woman may not be able to conceive after undergoing a tubal reversal if her ovarian reserve is low. Ovarian reserve can be tested to determine candidacy for tubal reversal through hormone testing and ultrasound.
Without extensive abdominal scarring: Extensive scarring within the abdomen can make it difficult to perform tubal reversal surgery, making some women poor candidates. Extensive scarring may be a result of ectopic pregnancies, previous C-sections, appendectomy, or pelvic infections such as Chlamydia or gonorrhea.
Healthy body mass index: Body mass index, or BMI, is the ratio between a person's weight and height. Those with a healthy BMI of 25 or lower often see the most success with tubal reversal, while those of a BMI over 30 may not make ideal candidates.
Type of tubal ligation is known: There are different types of tubal ligation, most of which are easily reversed. Some, such as endometrial ablation or fimbriectomy, are more difficult to repair, making some women poor candidates for tubal reversal. Knowing the type of tubal ligation can help ensure successful repair.
Schedule a Consultation
To find out if you're a candidate for tubal reversal, or to discuss other fertility treatments, we welcome you to schedule a consultation with Dr. Dorsett.