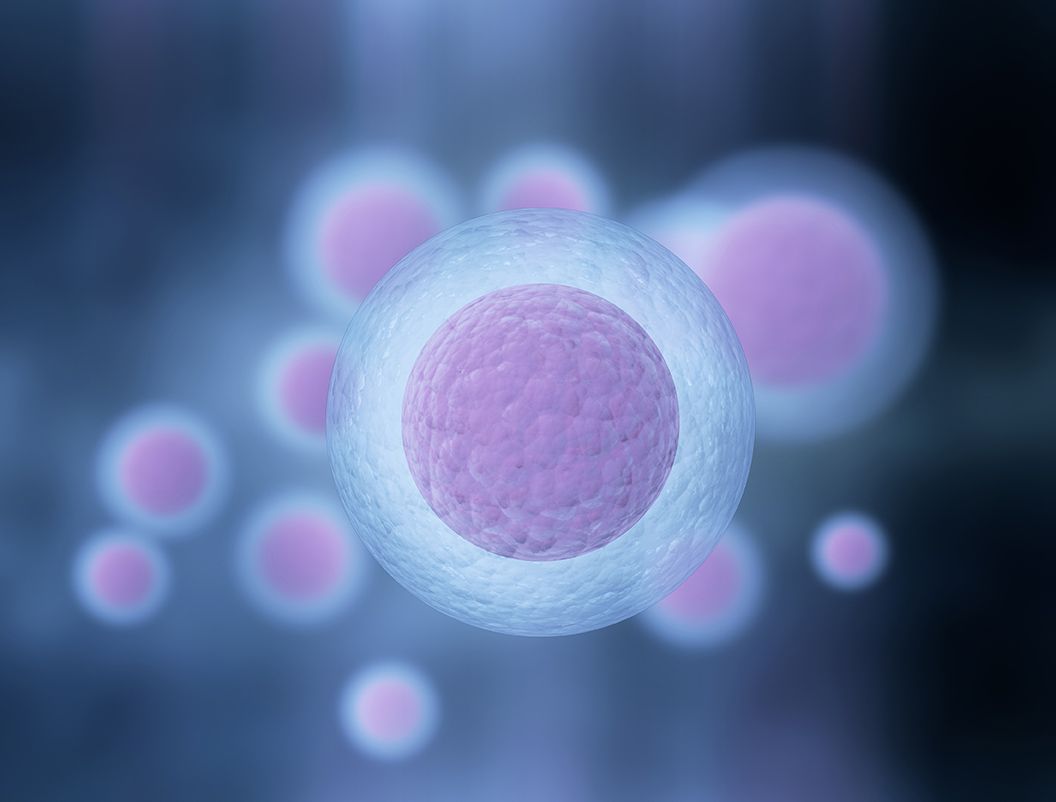 Egg donors are a vital part of many of the fertility treatments offered at our Lubbock, TX, fertility clinic, The Centre for Reproductive Medicine. Egg donation offers those who are unable to conceive on their own the opportunity to experience the joys of pregnancy and parenthood. Egg donation is a safe procedure with minimal risk of complication, but it is natural for potential donors to wonder, "is egg donation painful?"
Egg donation takes place in a couple of stages. Each phase of treatment may result in some minor side effects for the donor, but most women do not report feeling any significant pain. Here, Dr. Janelle Dorsett goes over the side effects that egg donors may experience throughout their donation timeline.
Ovarian Stimulation
When retrieving eggs from donors, the goal is to collect as many eggs as possible during a single cycle. Even though egg donors should already have a healthy reproductive system and regular menstrual cycle, they will undergo ovarian stimulation prior to egg retrieval. Ovarian stimulation is like a jumpstart for the ovaries; it encourages the ovaries to produce and release multiple mature eggs at ovulation.
To achieve ovarian stimulation, egg donors are given a series of fertility medications. Typically, these medications are administered via injection. The needles used for fertility medication are very small. However, they need to be self-administered. While these injections should not be painful, they can cause minor discomfort or anxiety, especially as donors get used to the process.
Besides the potential discomfort of injections, prescribed fertility medication is likely to cause side effects for our Lubbock donors. Any side effects should be pretty minor, and should not cause severe discomfort. Most are similar to those that women experience during their period, such as cramping, bloating, and mood swings.
Egg Retrieval
Many egg donors worry about the egg retrieval process, but this is probably the easiest phase of egg donation. Eggs are retrieved using a thin, hollow needle that has suction capabilities. The needle is attached to a catheter that is passed through the vaginal wall and into the ovaries, where eggs are collected. The entire process is usually complete in about 15 minutes, and donors are under the effects of anesthesia throughout, so they feel no pain.
Recovering from Egg Retrieval
While the egg retrieval process itself is completely pain free, egg donors may experience mild side effects as they recover from their procedure. Potential side effects of egg retrieval include fatigue, cramping, and light vaginal bleeding. Side effects typically last a few days, but they may linger for up to one week after the retrieval. None of these side effects should cause pain, but they can be slightly uncomfortable. We encourage egg donors to rest as much as possible after their procedure, stay well hydrated, and take over-the-counter pain medication, if necessary, to improve comfort.
Schedule a Consultation
At The Centre for Reproductive Medicine, Dr. Janelle Dorsett and her team of fertility specialists offer a comprehensive range of treatments to assist those who are struggling with infertility. To learn more about the services available at our Lubbock clinic, send us a message online or call us at (806) 788-1212.
Related to This